Our Mission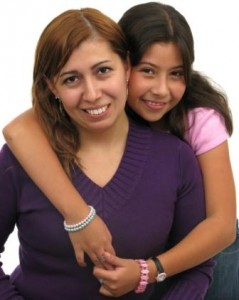 To educate and empower women who are overcoming domestic violence, homelessness, and other major life challenges to reach their greatest potential.
Our Vision:
A World in Which…
Women acknowledge their own value and personal power, transform adversity into strength, and inspire others to do the same.
Families are safe, healthy, and loving places for all members.
Communities recognize, support, and value
women, their voices, and their well-being.
Our Values
Speaking Out
We bring domestic violence, homelessness, and addiction into the light. We are a platform for survivors to change community norms and break generational cycles of violence, dysfunction, and poverty.
Collaboration
We know we can create much more by building with others.
We collaborate to leverage our strengths and expand our reach.
Optimism
We see what is possible. We focus on creating solutions that help women reach their potential.
---
How We Got Started
by Dana Bristol-Smith
To find your mission in life is to discover the intersection between your heart's deep gladness and the world's deep hunger. —Bill Strickland
Late one sleepless night, I got out of bed, sat down at my computer, and out flowed a 10-session program outline for women to build self-confidence by developing their public speaking skills. I had seen the results of women becoming more confident after coming to my Speak for Success workshops.
And I shared with several friends the idea of providing these skills to women who needed them the most. Gayle—a wonderful mentor—suggested I consider working with domestic violence survivors.
In a few short months, I built a dream team of coaches and trainers and shortly thereafter we were off and running with our first program for six women in 2008. It was a pilot to see if developing new communication skills and confidence could help a woman change her life. The answer was a resounding YES!
We have since empowered close to 1,000 women in our transformational programs. We are helping women find and use their voices—share their strengths, desires, and successes. Women become unafraid to speak and be heard.
My vision and dream is for Leap to Success programs to be available in cities across the United States. All women, especially those coming out of domestic abuse, addiction, and homelessness need to know that they can start over and make new choices. They also need to know that there is support to help them create positive futures—no matter what they've experienced in the past.
What we've done here in San Diego needs to find its wings and soar across the country.
Here's to empowering women and seeing them leap right before our eyes!