Our team members love helping women succeed. Each of these extraordinary women has a wealth of experience from diverse backgrounds and industries. All of our classes are taught by teams that include professional instructors and program graduates who have received training in facilitation skills. Our instructors use their skills and passion to bring out the best in the women we serve.
---
Dana Bristol-Smith, Executive Director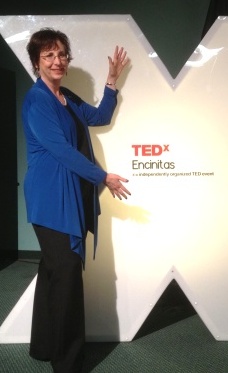 In January 2008, Dana started the Leap to Success' Women's Leadership program as a volunteer project to test an innovative professional development program she designed with domestic violence survivors. Because of the success of the initial program and the thrill of seeing women transform themselves and their lives, Dana has made it her mission to expand Leap to Success to provide transformational programs to women who are overcoming adversity across the country.
Dana is the recipient of the Woman of Dedication award from the Soroptimist International Oceanside Carlsbad Club, Women in Leadership Award from the East County Chamber of Commerce and the 1st prize $25,000 winner of the Advance San Diego Quick Pitch Competition out of 85 non-profit organizations. She hasn't met Oprah yet, however, her 15 minutes of fame came when she was interviewed and quoted in O, the Oprah Magazine.
Dana founded Speak for Success in 2001 and has worked with some of Southern California's top companies. It was from her work with women executives that she saw how important public speaking skills were to women in leadership positions. Her clients included Allianz Global Investors, County of San Diego, Gen-Probe, Mission Federal Credit Union and Qualcomm.
Dana is the author of Overcome Your Fear of Public Speaking, a powerful guide to successfully speaking to groups. She got her public speaking start in 1992 and has delivered presentations and training to more than 100,000 people. She has been on the faculties of UCSD Extension, Cal State San Marcos, and San Diego State University. She is a former board member of the American Society for Training and Development.

---
Michele Cooney, Program Director
Michele Cooney oversees Leap to Success programs and also teaches in our classrooms. She brings a wealth of experience and was formerly the Executive Director of the San Diego Regional Training Center, a local government agency that provides training to Federal, State, and local government employees. In that role, she oversaw development and presentation of domestic violence courses for law enforcement officers throughout California. Through her work on these courses, she developed a passion for helping victims of domestic violence move beyond their experiences to create new lives.
Over the past 30 years, Michele has held management and training positions in local and Federal Government and in the private sector. Michele specializes in developing and delivering training sessions in communication skills, instructor training, leadership, and time management. She believes training should be fun as well as relevant to people's real-world experiences. Michele is proud to be on the Leap to Success faculty. She knows that these programs impact women's lives and she is excited to be part of a team that is helping women reach their greatest potential.
---
Kelley Grimes, M.S.W., Director Community Engagement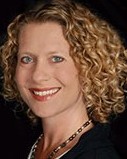 Kelley Grimes M.S.W. helps build relationships with community partner agencies and teaches and coaches in our programs. Kelley  received her Masters degree in Social Work from the University of Denver in 1995 and has worked as a counselor in the domestic violence, substance abuse, and mental health fields, as well as with families impacted by chronic health challenges.
Kelley is a counselor, artist and self-nurturing expert, founder of In Truth & Beauty – Art and Tools for Self-Nurturing and creator of the Self-Nurturing Practice System™ a proven step-by-step process that guides you through exactly how to cultivate a self-nurturing practice in order to achieve a more joyful, energized and authentic life filled with truth and beauty!
---
Helice "Sparky" Bridges, Faculty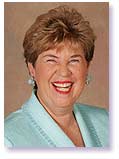 Helice Bridges is the creator of the world famous Who I Am Makes A Difference® Blue Ribbon Acknowledgement System. She is the founder and CEO of Difference Makers International, a nonprofit educational organization impacting the lives of over 30 million people worldwide. Helice is also the president of Helice Bridges Communications, Inc., helping leaders of leaders in their personal, professional, and spiritual lives.
Her work has been featured in Women's World magazine, ABC's 20/20, the Los Angeles Times, and has been heard on 1100 radio stations. Her Who I Am Makes A Difference® signature story was made into a television movie that aired nation-wide on PAX TV. In 2007, her Standing Strong Together leadership training program was approved by the Secretary of Education for Mexico and is slated to impact children and educators throughout the country.
Helice is the winner of the 2005 Gandhi Nonviolence Award and the 2009 Speak for Success Women Changing the World Award. She is a globally recognized author, trainer, consultant and dynamic keynote speaker. Helice has been recognized along with First Lady Barbara Bush, Kareem Abdul Jabaar and the late Norman Cousins for her work in raising the self-esteem of children of all ages. She has spoken along with Vice President Al Gore, the Dalai Lama and other global leaders. Her stories appear in Chicken Soup for the Soul, Chicken Soup for the Soul at Work, Heart at Work, and The Aladdin Factor.
---
Mariel Cota, Faculty
Mariel is a 2012 graduate of Leap to Confidence and a 2013 graduate of Transformation Leadership. She is a business owner and mother of three children. Her example of starting over and recreating herself is inspiring to all Leap to Success students.
"I truly believe that the same way Leap to Success helped me, it can help thousands of women out there to restart their lives from scratch." Mariel
---
Ruth Ransom, Faculty
Ruth is a 2009 graduate of Transformation Leadership. She provides home health care and works tirelessly on many volunteer projects with her church and the community. Ruth shows our ladies what is possible when you believe in yourself.
"What I got most out of this program was to give back– go back and help another woman, and help another family, go back because I was given so much, and I'm just so grateful." Ruth
---
LaKesha Sexton, Faculty
LaKesha was in our very first program in 2008. She has had her own personal transformations as a single mother of two daughters. An active minister with her church, LaKesha inspires women to see their own personal strengths and what they have learned from their struggles and challenges.
" Your past is not what defines you, but it's how much you are willing to go forward in your life—to not only better yourself, but to better your family, to better your community, to be that person that you know you can be."  LaKesha
---