Do you feel a longing to be part of something larger than yourself? Engage in a movement to transform women's lives
---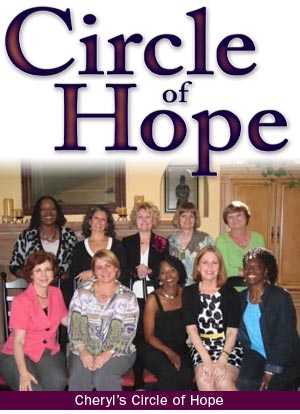 If you'd like to help empower a woman today, please give online.
To donate by check, mail to:
Leap to Success
5205 Avenida Encinas
Suite A
Carlsbad, CA 92008
A Circle of Hope is a powerful community of action, support, and inspiration. It is a bold activity—a leap!
By hosting a Circle of Hope event you'll raise money—in person or online, with people in your community, that will change the world for a woman and her family.
Each Circle of Hope has a goal to raise $2,500.
What does $2,500 do?
It sponsors one woman to attend Transformation Leadership, a year-long program, and provide ongoing support as she gains the confidence to spread her wings and soar to higher heights than she ever thought possible.
Or, it sponsors three women through Leap to Confidence, our seven-week empowerment program for women who are living in homeless and domestic violence shelters.
How will you know that you've made a difference?
Your Circle of Hope team will be invited to meet the women you've helped by coming to their graduation celebration. We welcome you to our Circle. Please contact us to learn more: Dana@leaptosuccess.org